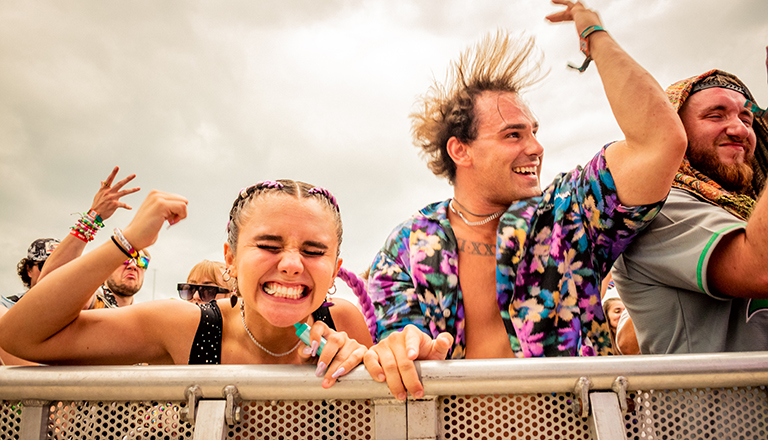 Travel
Venue
Prepare your journey to Apocalypse Fest with our vital map to navigate the treacherous terrain. Discover crucial information on bunker locations (the venue), secure vehicle zones, and more. Gather the essential intelligence to conquer the post-apocalyptic realm of the Apocalypse. Remember, in this battle for resilience, readiness is key to claiming victory.
The Queen Mary
1126 Queens Hwy
Long Beach, CA 90802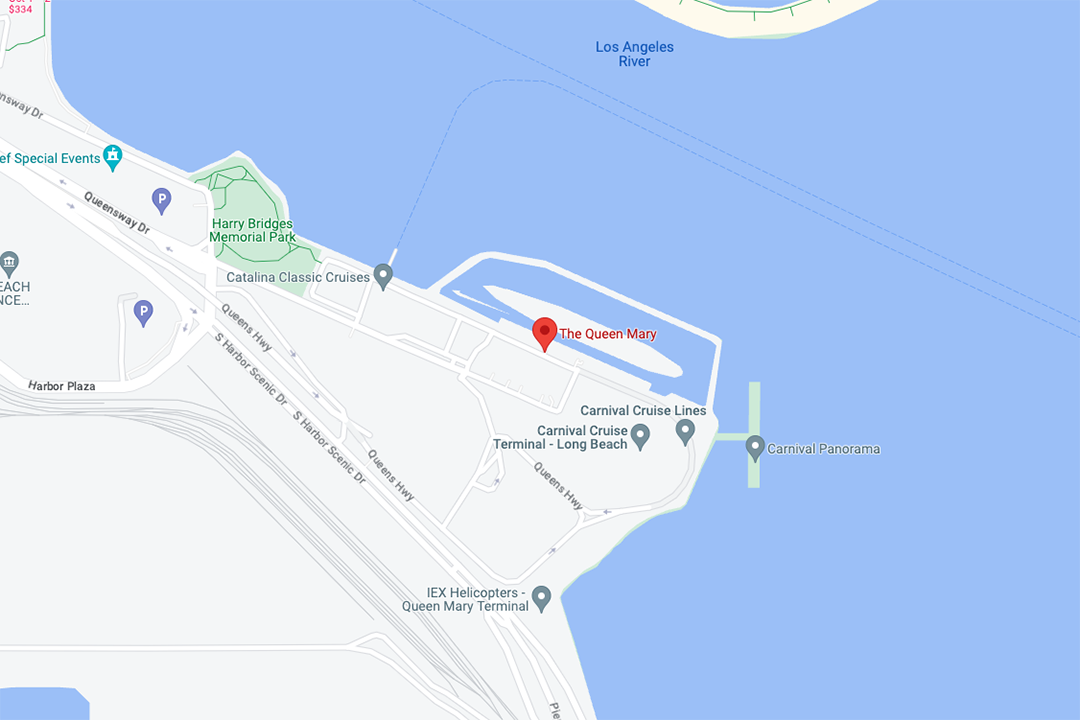 Parking Info
Recommended Parking Lots:
Marina Green
386 E Shoreline Dr
Long Beach, CA 90803
The Pike
65 Cedar Ave.
Long Beach, CA 90802
Convention Center
344 E Shoreline Dr.
Long Beach, CA 90802
Additional Public Parking and Street Parking will be available in various areas of Downtown Long Beach. We recommend early arrivals each afternoon to secure your spot closest to the shuttle and bridge to the event. Local laws and parking rates apply.
**All parking lots listed on this page are operated by third party owners that are not affiliated with Insomniac Holdings, LLC, its affiliates or their respective employees, officers, owners, shareholders, members, directors, representatives and agents (collectively, "Insomniac"). Insomniac is NOT RESPONSIBLE for and does not assume any liability arising from fire, theft, damage to or loss of any vehicle or any articles left therein.
All Apocalypse: Zombieland attendees are encouraged to take a free shuttle to access the festival grounds. There will be no parking on site at the festival grounds.
Inzomniacs who would prefer to take a short walk over the Queensway Bridge can be dropped off at Shoreline Drive. Access onto the pedestrian bridge is located on the aquarium side, just off Golden Shore & Aquarium Way.
Inzomniacs taking rideshare should be dropped off in designated areas alone E Shoreline Drive between S Chestnut and Pine Ave, and ride the free shuttles to the event.
No drop-offs or pick-ups are allowed immediately outside the Queen Mary.
Scooters will have designated pick up and drop off areas. Please park scooters on grass areas only, and do not leave any scooters in any active roadway or walkway.
Direct Shuttle Fast Pass (End of Show)
Fastpass riders enjoy the same route to Downtown Long Beach Drop Off point at Long Beach Convention Center with an Expedited Lane at the end of the show to board the shuttles faster! Fastpass lines will only be active 1 hour before the festival end time, and will run for 90 minutes after show end.
Fastpass lanes will not be available during the later Afterparty hours so please plan accordingly.
Fastpass Lanes are not available on your way to the Queen Mary.
Helicopter Transfers
Experience the ultimate thrill of arriving at Apocalypse: Zombieland in style by booking a private helicopter transfer! Whether you prefer individual seats or a private charter, we've partnered with Maverick Helicopters to provide thrilling arrivals.